Promoting the strengths of Nha Trang – Khanh Hoa land with many islands, beautiful beaches and vast primeval forests, Khatoco develops 2 types of marine ecotourism and mountain ecotourism to welcome hundreds of thousands of tourists to visit and relax.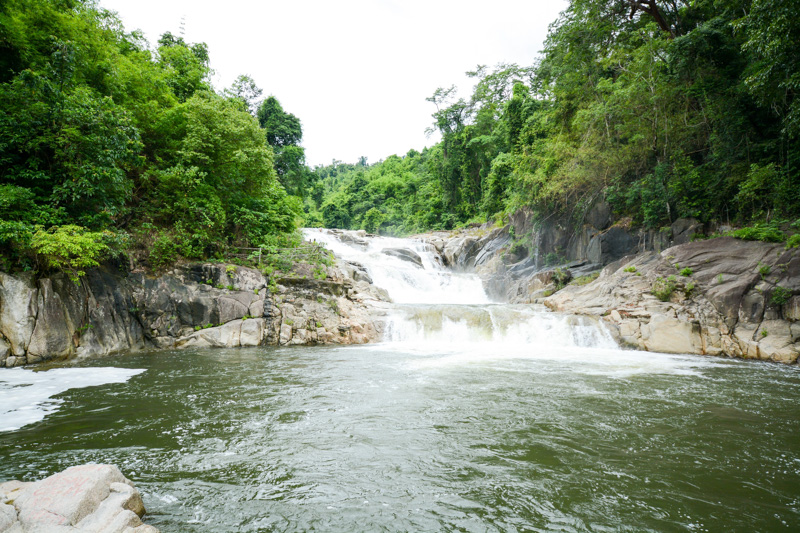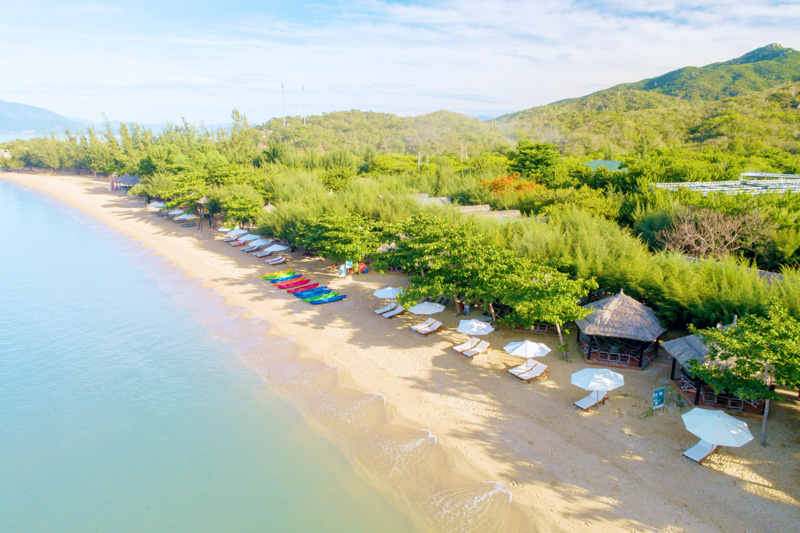 MARINE ECOTOURISM
LONG PHU TOURIST JOINT STOCK COMPANY
Address: Da Chong, Cat Loi Village, Vinh Luong Commune, Nha Trang City.
Long Phu Tourist Joint Stock Company currently manages and exploits a system of islands in Nha Phu Bay, including Da Chong Harbor, Hon Lao Island (Monkey Island) and Orchid Island.
Located 18km to the north of Nha Trang city, Long Phu – Nha Phu Bay ecotourism system with Orchid Island, Monkey Island has a wild, idyllic beauty but equally charming and attractive sceneries, is a multi-terrain land with seas, mountains, forests, streams, waterfall. Incentives from nature have given this place a cool space, mild climate all year round, a destination not to be missed in the journey to explore the beautiful coastal city of Nha Trang. Every year, Monkey Island and Orchid Island welcome more than 300 thousand domestic and foreign tourists to explore and experience.
Da Chong Harbor: Area of 1.7ha.
Orchid Island
Orchid Island 365 ha (40.9 ha of business land, 324.1 ha of forest land) has been invested in tourist infrastructure with a diverse ecosystem including sea, mangrove melaleuca forest, waterfall, and lodge system: with a capacity of about 250 people.
30 minutes by boat from the mainland, Orchid Island attracts visitors through varieties of orchids blooming to form the orchid path, orchid cave, which adorns the beauty of the island. Visitors also experience many unique services: Kayaking to explore the mangrove forest; conquering Toc Tien waterfall with a more than 500m high above sea level; catching the sunrise; watching the most beautiful sunset in Nha Phu Bay on the love bridge more than 175m long across the mangrove forest; camping by An Binh beach; taking pictures with giant guitar, orchid path, orchid cave, butterfly garden; friendly meeting with sika deer garden, goat, sheep, cone bungalow, Koi aquarium, giant TV model, heart model…. In particular, witnessing the bird circus show with the participation of more than 500 animals will recreate a vivid picture of the animal world with many tones of sound…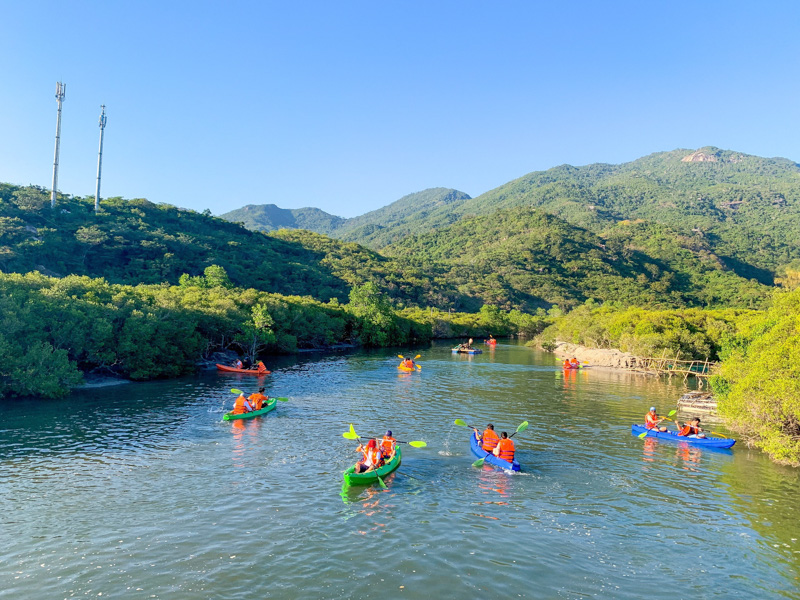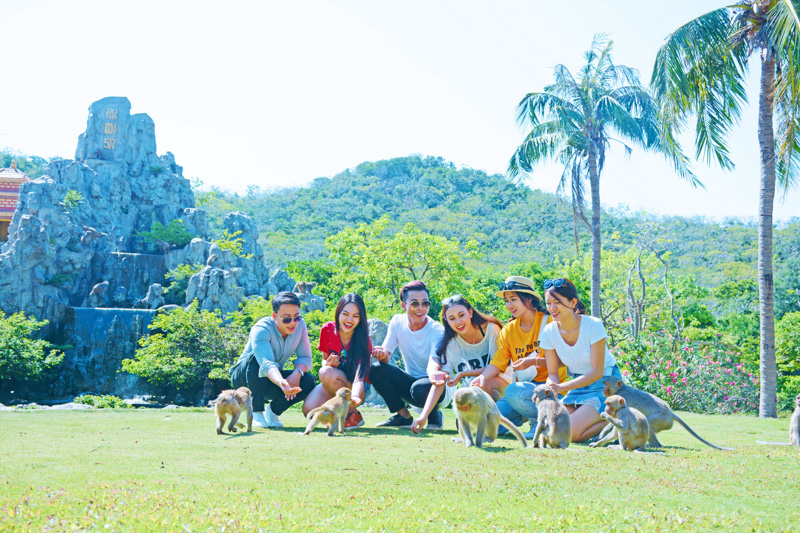 Monkey Island
Area 25.6ha (12.6ha business land, 13ha forest land) and 4.5ha sea surface.
15 minutes by boat from the mainland, Monkey Island is the "kingdom" of more than 1,200 monkey inhabitants living naturally on the island. Coming to Monkey Island, visitors have the opportunity to learn about the living behavior of monkeys, enjoy circus show in the Performance of "Monkeys and Friends", motorcycle racing monkeys, swimming competition monkeys. Monkey Island also attracts visitors by many impressive check-in points such as Zone Studio, undersea swing, windmill, love garden, heart path, paperflower path, heavenly stairway, colorful rock garden … Visitors who like to be the king of speed, master the steering wheel, and love adventure, they cannot ignore the Prokart racing game when coming to Monkey Island.
MOUNTAIN ECOTOURISM
YANG BAY TOURIST PARK
Address: Khanh Phu Commune, Khanh Vinh District, Khanh Hoa Province
About 45 km to the southwest of Nha Trang City, Yang Bay Tourist Park is located in the middle of a valley spreading more than 570ha and at an altitude of over 100m above sea level, in Khanh Phu commune, Khanh Vinh district. Fresh and cool atmosphere with majestic natural scenery has created a unique feature for Yang Bay.
Yang Bay Waterfall is the heart of Yang Bay Tourist Park. This is the main waterfall in the system of 3 waterfalls: Yang Bay, Yang Khang and Ho Cho. Yang Bay Waterfall is 80m high and 2,000m long. At the foot of the waterfall is a lake for visitors to enjoy soaking in the cool water.
Not only cool waterfalls, nature also favors Yang Bay with its precious hot mineral water. The hot mineral sources flowing from the fissures of the rock combined with the cold springs at Ho Cho waterfall forms hot mineral pools with different temperatures. Hot mineral sources bring minerals that are beneficial to health, help to relax, heal skin diseases, joint pain.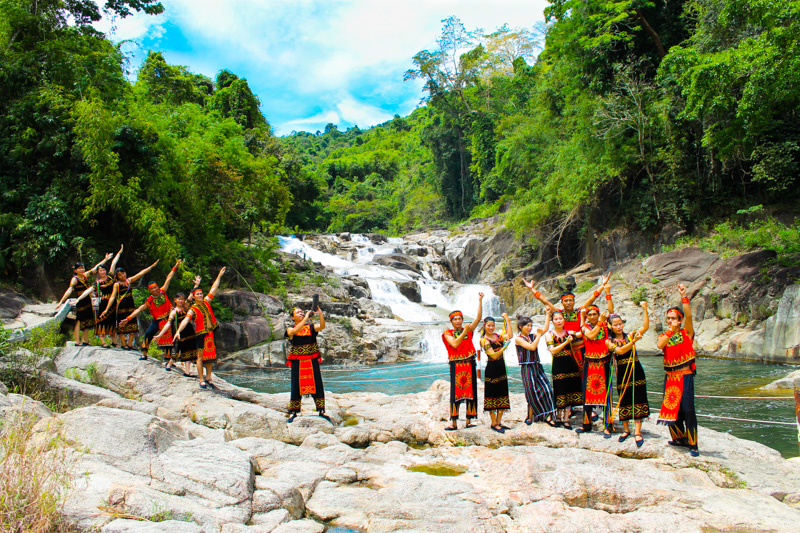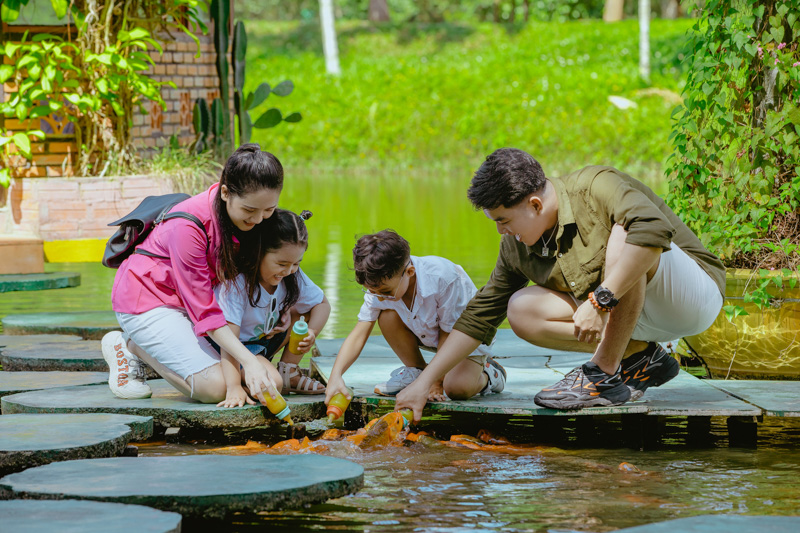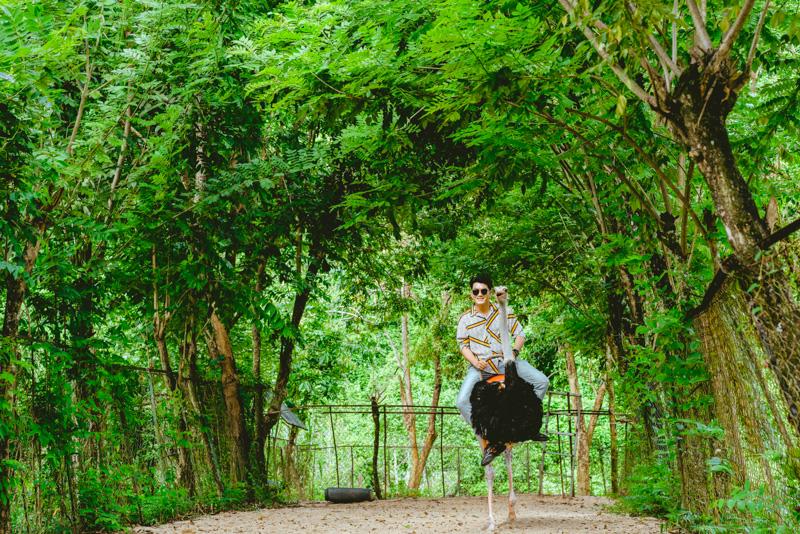 Yang Bay also has a mineral mud bath with an area of nearly 6ha with 21 pool that can serve up to 120 guests / bath turn.
Located in the land inhabited by many Raglai people, Yang Bay is also a place to preserve and vividly recreate the traditional culture of the Raglai people through traditional costumes, stilt houses, dances, and guitars. The musical instruments made of stone and bamboo combined with the skillful hands of the Raglai artisans can create a playful chord with chirping, bass, and whispering, bringing listeners to immerse themselves in the music of highlanders.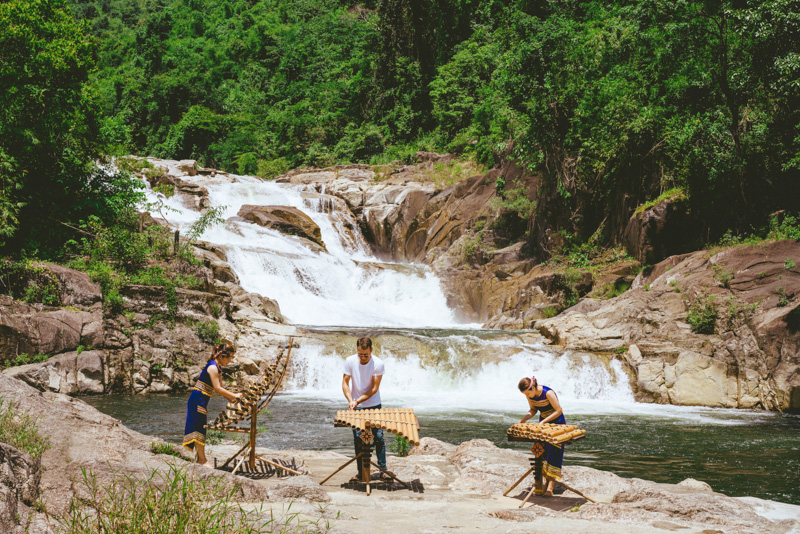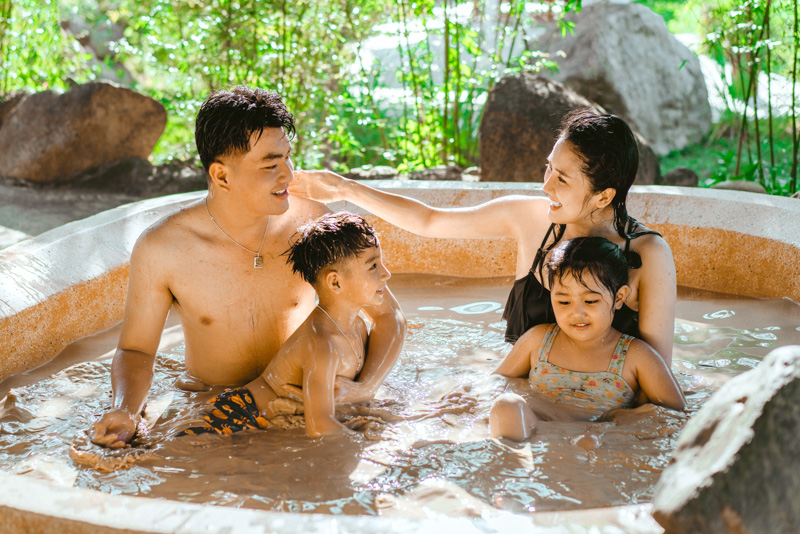 And many unique experiences attract visitors such as: Wishing under the hundred-year-old God of Wood, ostrich riding, crocodile fishing, bottle-feeding fish, fish massage, …
Orchid Island 365 ha (40.9 ha of business land, 324.1 ha of forest land) has been invested in tourist infrastructure with a diverse ecosystem including sea, mangrove melaleuca forest, waterfall, and lodge system: with a capacity of about 250 people.